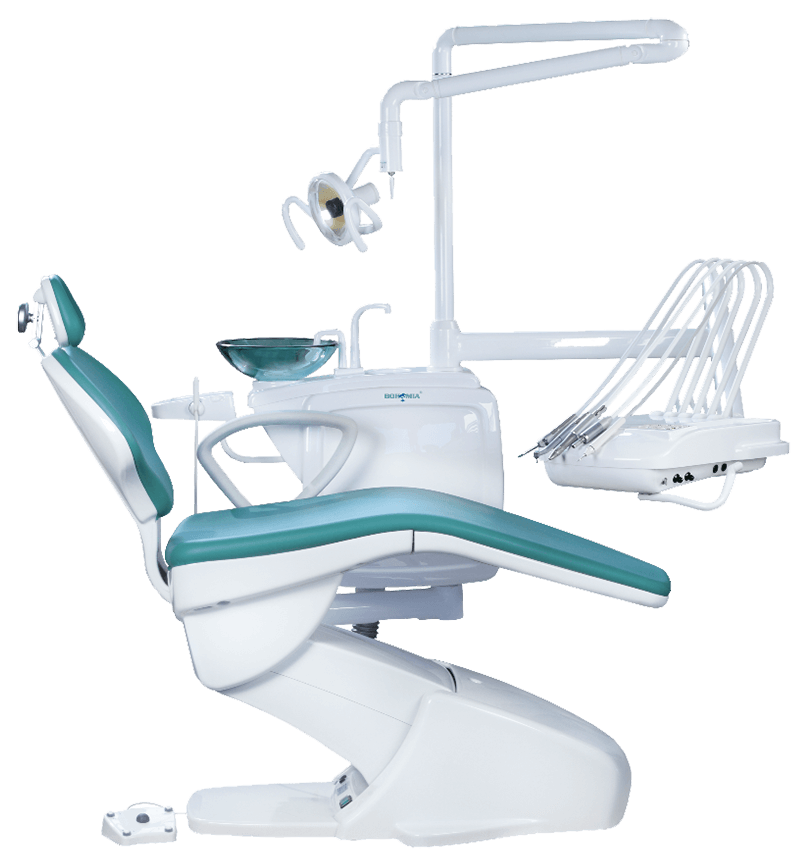 It is equipped with an LED operating light, a five-tool table on a pantograph with a pneumatic brake and a rotating spittoon block with a glass spittoon. Part of the spittoon block also includes a panel of a powerful extractor with nozzles for a saliva ejector Ø6 mm and nozzle for suction ends Ø11 mm. The set is equipped with a pneumatic pump as a source of vacuum for a powerful suction device. So there is no need to equip the set with a powerful vakuum extractor.
This version is not equipped with an amalgam separator – but it is possible to complete the set with an external separator – e.g. Skantech sedimentation separator (see accessories). The kit is equipped with a three-way syringe and a light turbine hose.
The set is equipped with foil keyboards on the doctor's and assistant´s table for controlling and programming the chair, filling the glass, rinsing the spittoon and controlling the light.
An intraoral camera with a monitor can be placed on the light rod.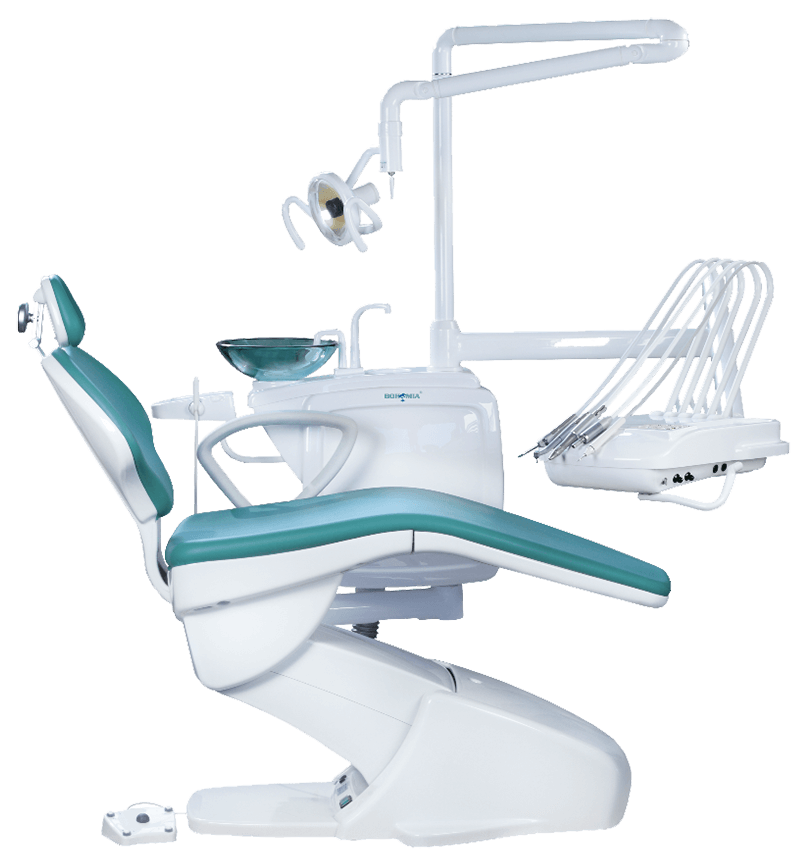 More information:
‣ Five-tool doctor's table with lower hose guide
‣ equipped with syringe, light turbine hose
‣ Rotating spittoon block with pneumatic brake
‣ Pantographic table arm with pneumatic brake
‣ Pantographic light arm
‣ LED operating light
‣ Glass spittoon
‣ Space for an assistant with a saliva decanter and suction nozzles Ø6 and Ø11
‣ Powerful pneumatic vacuum
‣ Armchair with seamless upholstery
‣ Multifunctional foot switch for controlling both the chair and the set
‣ foil keyboards on the doctor's table and spittoon block
‣ Optional table with upper hose guide (see additional equipment)
‣ Two-year warranty